Sir Drummond Bone
Chair
Educated at Ayr Academy, University of Glasgow and Balliol College, Oxford, Sir Drummond Bone began his career as a professor of English, noted particularly for his work on Byron.
His first appointment was at the University of Warwick but in 1980 he returned to Glasgow. After 20 years at the University of Glasgow, where latterly he was Senior Vice-Principal, he became Principal at Royal Holloway University of London, Vice-Chancellor at the University of Liverpool and Master of Balliol College from which he retired in 2018.
Sir Drummond Bone was President of Universities UK and Chair of the UK Libraries Research Reserve Project. He was Chair of the Liverpool Capital of Culture Company, Vice-Chair of the Northern Way and Chair of its Science and Innovation Committee, sat on the CBI's Technology and Innovation Committee, and has been a consultant to many organisations involved in international Higher Education. He chaired the Arts and Humanities Research Council, retiring in 2021.
He is currently Chair of the Wordsworth Trust. He has MA degrees from Glasgow and Oxford Universities, a D.Univ from Glasgow and a D.Ed from Edinburgh, as well as a number of honorary degrees in literature. He is an Honorary Fellow of Balliol College.

Ruth Crawford KC
Ruth was admitted as a member of the Faculty of Advocates in 1993 and appointed Queen's Counsel in 2008. She has a wide-ranging public law practice and a wealth of experience in planning and environmental law. She was a Curator of the Advocates Library for four years.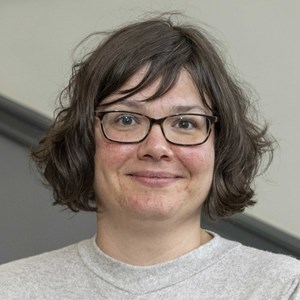 Emily Drayson
Emily is a Highlands-based research consultant and experienced not-for-profit board member. She has more than 15 years' experience in the charitable sector, providing research and analysis for not-for-profit organisations across the UK. Since 2014 Emily has served on the boards of UK charities, as a Trustee of the Chartered Institute of Fundraising (2014 to 2020) and then as a Director and Trustee of Bliss Scotland since 2020, a leading charity for babies born premature or sick. She also served on the Finance and Risk Committee of both organisations. Emily is a longstanding user of the National Library of Scotland.

Alan Horn
Alan is the Director of Development at the Glasgow School of Art, where since 2010 he has been responsible for securing support for the capital and revenue priorities of the school. Previously, he held similar roles at the Royal Zoological Society of Scotland, Action for Children Scotland and at Glasgow Life, where he led the award-winning Kelvingrove refurbishment campaign. His early career was in retail and economic development. Alan is a Board member of the Glasgow Chamber of Commerce and Chair of the Trustees of the Glasgow Art Club. He is also a Trustee of the Glasgow Science Centre and a Governor of the High School of Glasgow.

Alison Kidd
Alison has worked extensively in human resources, holding senior positions in various financial services organisations. Throughout her career, Alison has led human resources integrations and cultural transformations. She has significant experience in regulated roles and extensive stakeholder management experience and a particular interest in people strategy, especially the future world of work post COVID-19.

Robert Kilpatrick
Robert is an experienced estates professional and qualified building services engineer. He has 25 years of experience within the higher education sector, with 17 of those being at senior management level. As head of Estates Operations and Maintenance teams, he was responsible for the delivery of  facilities management services, estates compliance and carbon reduction. He has extensive experience of managing large capital projects. While working at University of Glasgow, he led a major fabric improvement and infrastructure project within the main library. Robert is currently the Assistant Director of Estates at University of Strathclyde.

Kirsty Lingstadt
Kirsty is the Director of Library, Archives and Learning Services at the University of York. Her focus is on digital learning, teaching and research with a specific focus on online collections, digital making, scholarship and preservation. She has over 25 years of experience in the library and cultural heritage sector working with a diverse range of collections. Previously, she was Deputy Director and Head of Digital Library at the University of Edinburgh and has worked at the senior level at Historic Environment Scotland (HES) and within the public sector. She is Co-Chair of the Digital Scholarship Network, RLUK and of the LIBER Digital Scholarship and Collections Working Group.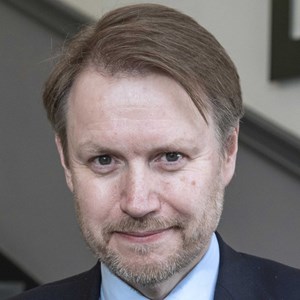 Justin McKenzie Smith
Justin is a senior diplomat with nearly 30 years' experience of working in UK and Scottish Government roles at home and internationally. Justin is passionately committed to Scotland's cultural heritage. He was British Ambassador to Georgia from 2016 to 2020 and his earlier roles included postings to Russia, Mexico and the United Nations in New York. Having first got to know the National Library of Scotland's collections as a student, Justin is committed to the goals of widening accessibility and ensuring that the Library has an inspirational impact on life in Scotland in the years ahead.

Lesley McPherson
Lesley is a communications director with experience in a number of major organisations, most recently Royal London group, and from 2016 to 2021 she was Director of Communications at The Co-operative Bank where she re-established the bank's ethical and corporate responsibility agenda.  From 2013-2016 she led communications on behalf of the City of Edinburgh Council, driving media campaigns to improve public engagement and promoting cultural venues, museums and galleries. Previously, she held leadership roles at AEGON UK and the Association of British Insurers.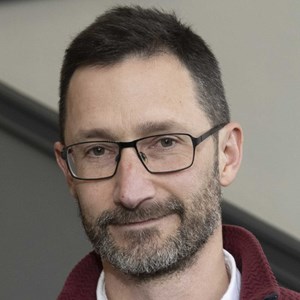 Michael Muir
Michael has worked in a wide range of publishing and communication roles across Scotland's public, private and third sectors, as well as outside the country.  He has nearly 25 years' experience of leading projects and programmes or work related to publishing, organisational strategy, internal and external communications, and information management.

Robert Wallen
Robert has taught in secondary, further and higher education in Scotland, England, Egypt and China. He previously worked in local authority libraries and has also managed and developed libraries in educational institutions. He has 25 years' experience in management in further education, including as Principal of one of Scotland's largest colleges. Robert also has been a member of Boards of several public and third-sector bodies and is currently Chair of the Scottish Credit and Qualifications Framework Partnership Board.