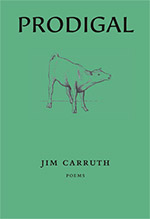 'Prodigal',
award-winning
pamphlet, 2015.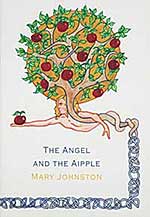 'The angel and the
aipple', award-winning
pamphlet, 2014.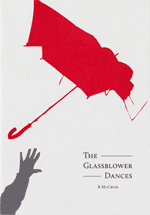 'The glassblower
dances',
award-winning
pamphlet, 2013.
The annual Callum Macdonald Memorial Award is for the publisher of an outstanding example of pamphlet poetry published during the previous year.
Established in 2001 in memory of Callum Macdonald MBE, Scottish literary publisher and founder of Macdonald Publishers and Printers, this award was created to encourage, recognise and reward the publication of poetry in pamphlet form.
In rewarding a publisher, rather than a poet, it is a unique award in Scotland. The pamphlet or its publisher has a connection with Scotland or Scottish culture.
The award was founded by Callum Macdonald's widow, Tessa Ransford OBE, who died in September 2015. She was a poet and founder of the Scottish Poetry Library, and an energetic supporter and campaigner for poetry in Scotland.
Supported by the Michael Marks Charitable Trust, the award is administered by the National Library of Scotland.
The prize
The winning publisher receives £1,500 and the runner-up receives £600. Other shortlisted publishers receive £100.
The winning pamphlet's poet will be invited to the Harvard Centre for Hellenic Studies in Greece in July 2018 as Michael Marks Poet in Residence.
The 2018 award ceremony marks the last time the award will be given.
CMMA winners
2018:
Leonard McDermid for 'Landway'
2017:
Hugh Bryden for 'Sheep Penned' by Hugh McMillan — Roncadora Press
2016:
Jenny Elliott for 'Makkin-wires' — The Shed Press
2015:
Hamish Whyte for 'Prodigal' by Jim Carruth — Mariscat Press
2014:
Dorothy Lawrenson for 'The Angel and the aipple' by Mary Johnston — Perjink Press
2013:
James Harding for 'The glassblower dances' by R McCrum — Stewed Rhubarb Press
2012:
Alistair Peebles for 'Ecstatics, a language of birds' by Lesley Harrison — Brae Editions
2011:
Hamish Whyte for 'Figure in a landscape' by Anna Crowe: publisher — Mariscat Press
2010:
Christine de Luca for 'Arc O Möns' by Christie Williamson: publisher — Hansel Cooperative Press
Leonard McDermid for 'And for that minute': publisher — Stichill Marigold Press
2009:
Hugh Bryden for 'Postcards from the hedge' by Hugh McMillan: publisher — Roncadora Press
2008:
Hazel Cameron for 'The currying shop': publisher — Imago Media
Duncan Glen for 'Edinburgh poems': publisher — Akros
2007:
Maureen Sangster for 'Menopausal bedtime rhymes': publisher — Bourtree
2006:
Pauline Prior-Pitt for 'North Uist sea poems': publisher — Pauline Prior-Pitt
2005:
Gill McConnell for 'Garden party': publisher — Woodburn Press
2004:
Gerry Cambridge for 'Blue sky: Green grass': publisher — North Ayrshire Council / SAC
2003:
Willie Hershaw for 'Winter song': publisher — Touch the Earth Publications
2002:
James Robertson for 'Stirling sonnets': publisher — Kettillonia / Smith Art Gallery and Museum
2001:
John B Pick for 'Now': publisher — Drumlins Press
Additional