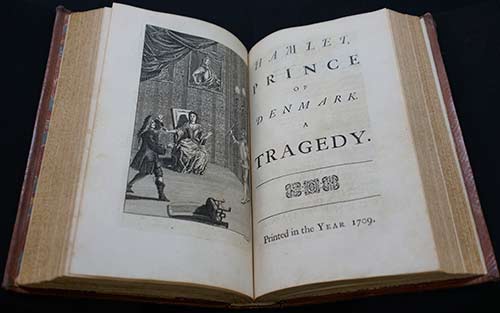 Thomas Betterton as Hamlet and Elizabeth Barry as Gertrude in Nicholas Rowe's 1709 edition of 'Hamlet'.
[Library shelfmark: HS.198]
Thomas Betterton (1635-1710) was an actor and theatre manager, considered the greatest actor between Richard Burbage and David Garrick.
Samuel Pepys applauded Betterton's performance of Hamlet in 1661. Betterton continued to play the role — along with the role of Othello — until he was well over 70 years old.
This image of Thomas Betterton featured in our display, 'Playing Shakespeare: 400 years of great acting', at the Library from 17 March until 12 June 2016.