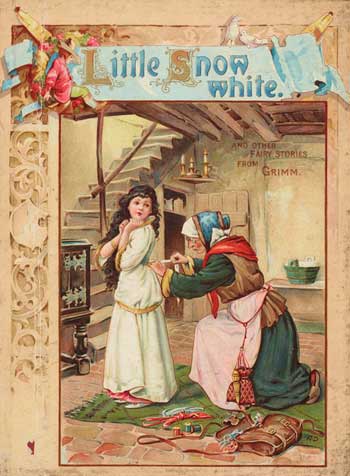 An illustration from 'Little Snow White and other tales from "Grimm"' (London, 1898) [NLS shelfmark: V.27.i].
Coloured illustrations started to adorn editions of the fairy tales from the second half of the 19th century.
The frontispiece of this English translation of 'Snow White' is by L L Weldon.
Depicting the heroine as a little girl makes this illustration very attractive for children.
This book featured in the 'Illustrating the Grimms' display at the National Library of Scotland, which ran from 19 September to 18 November 2012