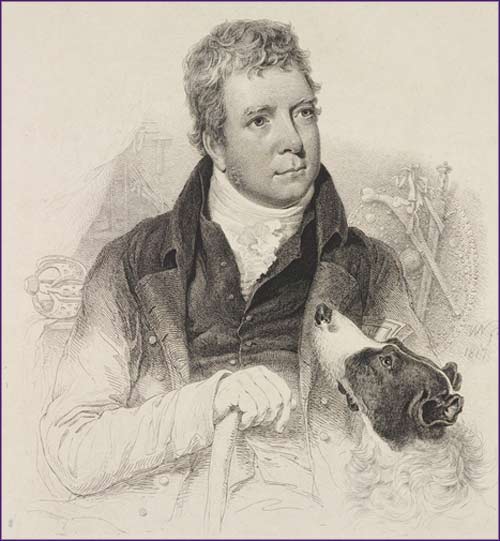 Portrait of Sir Walter Scott, around 1818, by William Nicholson (1781-1844).
Walter Scott (1771-1832) had written some of the 19th century's bestselling poetry in English by 1814, when his novel 'Waverley' was published.
Born in Edinburgh, Scott was a poet, novelist, editor, critic, historian — the cultural icon of his age.
He was an antiquarian who loved collecting and browsing historical sources, but he was also a superlative storyteller.
Scott could transform the facts of history into an imaginative account of what might — could — should — have happened.
While he was pondering how best to preserve the story of the 1745 Jacobite Rising, Scott wondered 'whether this will be best done by collecting the old tales or by modernizing them'. With 'Waverley' he managed to combine both — inventing the modern historical novel in the process.
He became Sir Walter when he was made a baronet in 1818, around the time this portrait was produced.
The display about Walter Scott's 'Waverley' at the National Library of Scotland ran from 10 September to 16 November 2014.