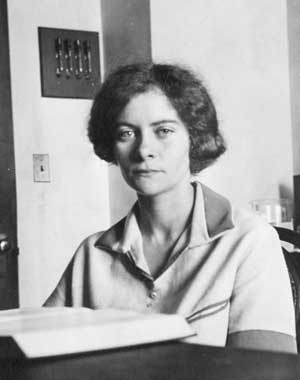 Marine biologist.
Born: 1901
Died: 1988
Because of her extensive knowledge of crustaceans — lobsters, crabs etc. — Isabella Gordon became known as the 'Grand Old Lady of Carcinology'(science of crustaceans).
Isabella spent most of her career as a scientist in the British Museum (Natural History). There she carried out research, wrote extensively on many species of crustacean, and provided expertise and advice in answer to enquiries from home and abroad.
She travelled widely, most notably to Japan to meet Emperor Hirohito, and was awarded an OBE in 1961.
Work with echinoderms
Born in Keith to impoverished parents, Isabella Gordon earned a bursary to further her education.
At university she supplemented her income by giving zoological demonstrations, and graduated with distinction in 1922.
Having been awarded a research scholarship, she entered Imperial College and worked with echinoderms (starfish, sea urchins and similar marine creatures). She obtained a PhD in 1926.
The British Museum
After travel and work in the USA, especially at Woods Hole Laboratory in Massachusetts, Isabella returned to the UK to work at the British Museum.
She wrote numerous articles illustrating many with her own line drawings. She was active in research both at home and abroad, and continued to publish papers after her retirement.
Items relating to Isabella Gordon featured in our display 'Celebrating Scottish women of science', which ran at the National Library of Scotland from 1 March to 30 April 2013.