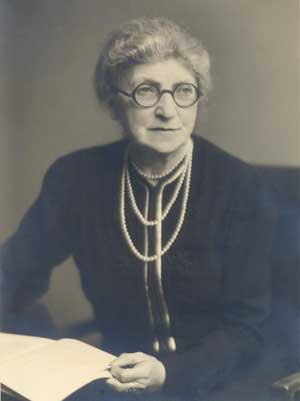 © The Hunterian, University of Glasgow 2013.
Protozoologist.
Born: 1883
Died: 1973
Muriel Robertson was chiefly recognised for her research on parasites (trypanosomes) which cause illnesses such as sleeping sickness.
She also explored the bacteria 'Clostridium' which can infect war wounds by destroying tissues and releasing toxic gas.
She was one of the first women to be elected as a Fellow of the Royal Society.
London and Uganda
Muriel Robertson was born in Glasgow, and studied at university there. She showed an early aptitude for scientific research, and began to study protozoa — a type of single-celled organism.
In 1909 she started work at the Lister Institute in London where she remained most of her career. One break was from 1911-1914, when she was appointed by the Colonial Office to a post in Uganda to study trypanosomes carried by tsetse flies. Her published articles on this were well-received.
Together with a researcher from Belfast, she investigated protozoa of the genus 'Trichomonas', which caused serious health problems in cattle.
Bacteria causing gas gangrene
During both world wars she made significant progress on identification of the types of 'Clostridium' found in soil which cause gas gangrene, a frequent cause of death among soldiers.
Muriel Robertson continued as a well-respected and active scientist into her 80s.
Items relating to Muriel Robertson featured in our display 'Celebrating Scottish women of science', which ran at the National Library of Scotland from 1 March to 30 April 2013.