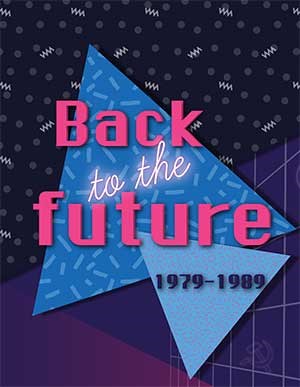 A display showcasing the Library's extensive collections on the 1980s is now open.
AIDS, the miners' strike, the Berlin Wall and self-improvement are just some of the themes illustrated with diverse texts and ephemera.
The 'Back to the future: 1979-1989' display is the latest in the Library's 1980s-themed programme of events. It is complemented by a video installation being screened as part of the Edinburgh Festival Fringe.
'Back to the future: 1979-1989', the Library's retrospective website of essays and videos has also been updated with fresh content.
An assortment of 24 new reads join the list of themed essays, including works by Ian Rankin and Dame Evelyn Glennie.
More Moving Image Archive videos have also been added to the site's 'Watch and listen section'. Footage of the Torness protests and of the Royal family in Scotland are among the 15 new films.
The display runs from Thursday 1 August until Saturday 9 November.
1 August 2019
Additional