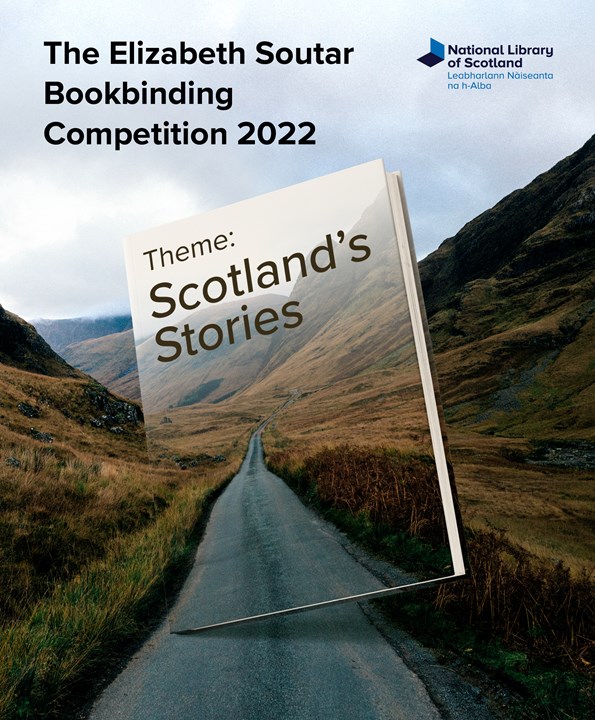 The 2022 Elizabeth Soutar Bookbinding Competition is now open for entries.
Working to the theme 'Scotland's Stories', entrants are invited to take inspiration from classic or contemporary Scottish authors, or stories and legends about Scotland.
Winners will receive a cash prize and have their work become part of the Library's collection of fine bindings.
The prize winners of the 2020 competition, which focused on the 1980s decade as the theme, were:
Best Craft Binding: Daniel Wray (UK)
Best Craft Binding (student): Matt Stockl (UK)
Best Creative Binding: Andreas Maroulis (UK)
Best Creative Binding (student): Gillian Stewart (UK) 
A submission by Chris Hicks (UK) was also highly commended. 
The closing date for entries is Thursday 24 February 2022.
Full details and the entry form are on the bookbinding competition page.
6 May 2021
Additional