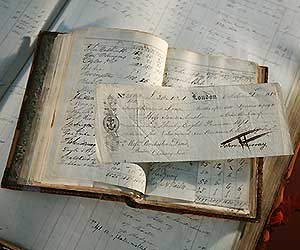 Today (18 July) the National Archives announced that it has awarded Archive Service Accreditation to the National Library of Scotland.
The award follows a rigorous inspection of the Library's processes, digital provision and public access to archival material.
A panel of assessors congratulated the National Library on its clear strategic approach and for focusing on building audiences for the 'exceptionally significant archive collections'. They also commended the  Library for its open, outward looking public engagement, especially at Kelvin Hall in Glasgow.
Archive Service Accreditation is the UK standard for archive services, defining good practice and supporting and encouraging development. The National Archives' list of newly accredited organisations is available on its website.
Read more in the accreditation award media release.
18 July 2019
Additional