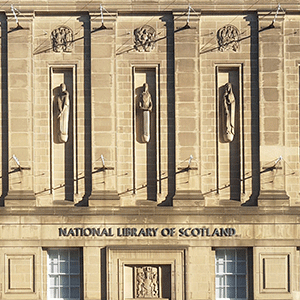 The Scottish Government is looking for three new members for the National Library of Scotland Board.
The Library is seeking Board members who reflect the many and diverse communities in Scotland. We want people who can bring their lived experience, as well as their skills and knowledge to the Board.
We are interested particularly in candidates who have the ability and experience to contribute at a strategic level. We are also looking for people with the capacity and commitment to grow in the role and develop skills. Previous experience of being on a Board is not essential.
We also need someone who has had a significant role as a finance professional at an organisation similar to the Library.
You can apply via the Scottish Government website. The closing date for applications is 25 November 2022 at 5pm. 
28 October 2022