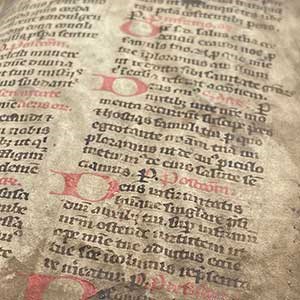 A highly significant manuscript compiled in Scotland during the Middle Ages now has its home in the national collections.
The National Library of Scotland secured the Chronicle of Fortingall at auction in May.
Regarded as being of linguistic importance, the manuscript contains annals, poetry and other short texts in Latin, Scots and Gaelic. It is also considered an important source for the history of the Scottish Highlands.
Scribes belonging to the MacGregor family at Fortingall in Perthshire compiled the manuscript between 1554 and 1579.
Evidence shows the same family compiled the Book of the Dean of Lismore, which was already in the National Library's manuscript collections.
3 June 2021
Additional