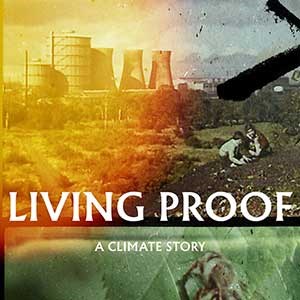 A feature-length documentary about the climate crisis, directed by the National Library of Scotland's Dr Emily Munro, is set to tour the country.
'Living Proof: A Climate Story' explores Scotland's complex relationship to the global climate crisis using archive footage from the Library's collections. It revisits Scotland's post-war environmental and economic landscape to examine the impact of past decisions and consider the planet's future.
Footage presents corporate voices, news reporters, protestors, and the general public, and spans the central belt, rural southern Scotland, the Highlands and the North Sea.
Contemporary Scottish artists Louise Connell, Brownbear and Post Coal Prom Queen feature on the soundtrack.
Created as a partnership project with Film Hub Scotland, screenings of the film at the Take One Action Film Festival in Glasgow and Edinburgh sold out.

See also:
6 October 2021