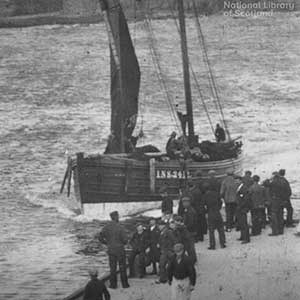 The National Library of Scotland has restored and digitised the oldest surviving moving images of Wick.
Donated by the Wick Society, the footage reached the Library in the form of five Kinora reels. The Kinora is a moving image device developed around 1895. It allows people to view reels composed of small cards printed with individual frames of film.
Clips from the 'Wick Kinora Reels' are available to view online in the Library's Moving Image Archive catalogue. The footage reveals scenes from Wick at the turn of the 20th century, including fishermen at work, Wick Bay, ships and tugboats at Wick Harbour, and a church parade.
The Library will store and preserve the original reels within the Moving Image Archive at Kelvin Hall in Glasgow.
27 November 2020
Additional