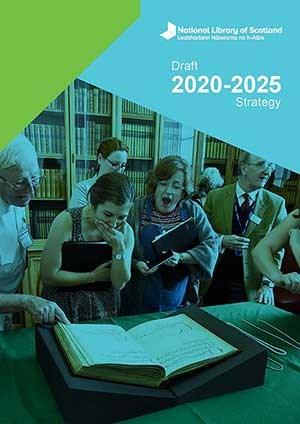 A public consultation has begun to gather comments on the draft National Library of Scotland strategy for 2020-2025.
The National Library sets out its aims in a consultation document which outlines how the organisation sees itself looking in 2025.
As well as strategic priorities, the document reveals the Library's plans to reach new audiences and re-shape services.
The Library's preference is to receive feedback via the online form on Citizen Space, but it will also accept comments by email or post, or in person at drop-in sessions in Edinburgh and Glasgow.
Consultation ends on 27 January.
Additional