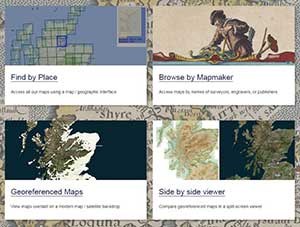 Views and comments are being sought to help shape the future of our Map Images website. An online survey is currently underway to gather information and opinions on the site, to guide a long-term strategy aimed at enhancing and developing the resource.
The survey consists of 32 questions, on three broad themes:
Main purposes for visiting the website
Priorities for improving the website, in terms of functionality, content, search and retrieval and infrastructure
Opportunities for the website to be involved in partnerships and collaborations
Most questions in the survey require quick multiple-choice answers, and the estimated time to complete it is 10 minutes.
Those interested in contributing their views are encouraged to take part in the Map Images website survey before it closes on 25 February 2019.
23 January 2019
Additional