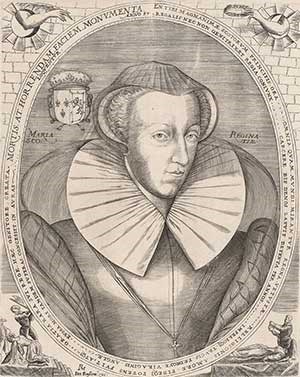 Mary Queen of Scots commemorated
in a German broadside from 1587
Rare and treasured Library material relating to Mary Queen of Scots is going on public display for two days.
The special viewing marks the anniversary of her death on 8 February 1587 and celebrates the newly released film 'Mary Queen of Scots'.
A broadside produced to commemorate Mary, her royal seal, and letters she wrote and received are just some of the treasures being shown.
As well as precious 16th-century material, the display includes depictions of Mary through the ages.
Prints telling the story of her execution from 1791, engravings from a themed ball in her honour in 19th-century France, and recent film ephemera are also going on show.
Visitors can drop in to the National Library of Scotland at George IV Bridge for the special viewing on Friday 8 and Saturday 9 February between 10.00 and 16.00.
Read more in the Mary Queen of Scots display media release.
1 February 2019
Additional