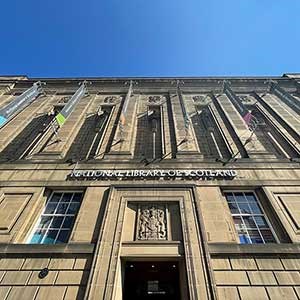 The Scottish Government has announced three new appointments to the National Library of Scotland Board.
Neil Gray, the Minister for Culture, Europe and International Development and Minister with Special Responsibility for Refugees From Ukraine, made the announcement today.
Next week the Board will welcome Alison Kidd, Robert Kilpatrick and Kirsty Lingstadt at its March meeting.
Alison Kidd has spent her career in HR, and has a particular interest in people strategy. Robert Kilpatrick heads Estates Operations at the University of Strathclyde, and has extensive experience of managing large capital projects. Kirsty Lingstadt is Director of Library, Archives and Learning Services at the University of York, and her focus is on digital for learning, teaching and research.
You can read the full announcement in the Scottish Government public appointments news release.
23 March 2022