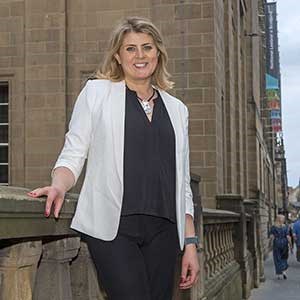 Amina Shah has been appointed as the National Library of Scotland's new Chief Executive and National Librarian.
Shah, who joins the Library from the University of St Andrews Libraries and Museums, has more than 25 years' experience in the sector, including public and academic libraries. In addition to her wealth of leadership experience, she was recently a member of the Library's Board.
As former Chief Executive Officer of the Scottish Library and Information Council, she led on the development of Scotland's first National Strategy for Public Libraries. She has a strong interest in diversity and inclusion and the role libraries, literature and culture play in empowering individuals and communities. In her previous role of Director of Programme at the Scottish Book Trust, Shah worked to promote literacy and a diverse reading and writing community in Scotland.
Following the current National Librarian John Scally's retirement on 1 October, Shah will take up her new post on 4 October.
16 July 2021
Additional