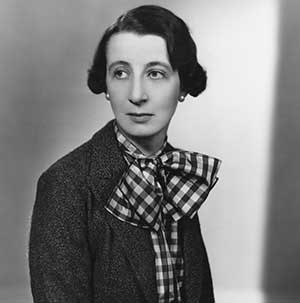 Josephine Tey.
Photo: Sasha/Hulton Archive/Getty Images.
'Pen Names' is a new exhibition at the National Library that reveals the stories behind writers using an alias.
Focusing on authors working in Britain from the 1800s onwards, the exhibition examines the factors influencing people's decision to use a pen name. It explores themes such as privacy, reputation, gender and genre.
Contemporary writers like Ambrose Parry and T L Huchu feature alongside writers of the past, like Lewis Grassic Gibbon, George Eliot, and Josephine Tey.
Material from the Library's extensive literary archives and printed collections will be on display, including rare first editions, letters, pulp fiction titles, and popular novels.
In the gallery, visitors can sit and read books by featured authors. A family-friendly activity is also available.
'Pen Names' is open Monday to Saturday at the George IV Bridge building in Edinburgh. Admission is free.
8 July 2022