The National Library of Scotland is launching an appeal to repatriate some of Scotland's most important literary manuscripts, currently in private ownership.
The Honresfield Library is a tremendous collection almost entirely inaccessible since the 1930s. Its appearance on the open market has attracted the interest of a community of libraries, archives, and cultural heritage institutions across the UK.
Among the 500 manuscripts in this collection are items of unparalleled significance to Scotland. Burns's handwritten letters to his family, lovers and patrons sit alongside discussions of his work penned by Byron, and novel fragments and travel journals written by Sir Walter Scott.
Two star items bring the importance of this collection to Scotland into sharp focus.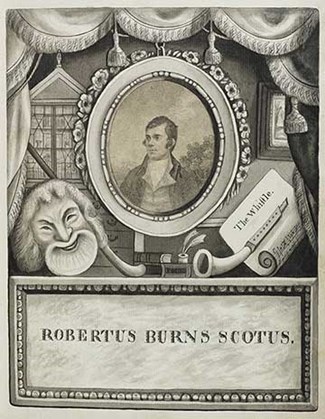 The first, a 'Commonplace Book' compiled by Robert Burns between 1783-85 — when the Bard was yet to publish his work or achieve fame — contains his earliest surviving poems, notes and ideas.
The second is the working manuscript of the great novel 'Rob Roy'. Written in Sir Walter Scott's own hand, it is the only manuscript novel of his to remain in private hands.
These are lynchpins of Scottish literature, yet are at risk of being separated, dispersed and lost from public ownership. This is our opportunity to safeguard the collection.
Bringing the Bards home to Scotland
Having been privately owned since the late 19th century, these manuscripts are now being sold at auction. As a member of a special consortium coordinated by the Friends of the National Libraries, we have succeeded in delaying the auction to raise the funds needed to save this material for the nation. 
We cannot let items of such cultural and historical value go abroad or into private hands. They should, and must, be added to the national, public collection. A fundraising campaign is therefore being launched to bring these giants of Scottish literature home.
For more information, or to pledge your support for the campaign, contact the Development team.
Additional