We have an extensive collection of publications from UK and Scottish government departments and agencies. These include documents on policy, statistics, consultation and guidance.
On this page
Scottish Government
Scottish Government print and digital publications can both be found using Library Search.
Many Scottish Government digital publications can be viewed online in Library Search with unrestricted access.
Select 'Advanced Search', change the 'Search Scope' from the default 'Everything' to 'Library collections', and enter 'Scottish government' or a particular government department in the default 'Any field' option. You can then sort the results using the 'Availability' filter to find the 'full text online' items.
Scottish Government resources available online include:
Crime and justice surveys
Environmental conservation reports and strategy
Youth employment strategy
Climate change management and adaptation consultation
Short guides to Scottish Government Acts
'The Scottish Office: Depression and reconstruction 1919-1959': from digitised Scottish History Society publications.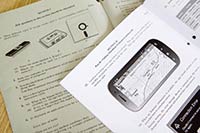 Scottish exam papers
We have an extensive collection of Scottish school exam papers, with 80 years of papers available to view online via our Scottish exam papers resource.
Read more about Scottish exam papers
UK Government
UK Government print publications can be found using Library Search.
We receive UK Government digital publications through legal deposit, and you can view these in our reading rooms in Edinburgh, or in Glasgow at Kelvin Hall.
Digital content is also available on the UK Government's website. Resources available online include:
Consultations, corporate reports, policy guidance and research, analysis and statistics
Bills and House of Commons papers
Budgets for 2016 and previous years
School and college performance tables
Apprenticeship funding up to May 2017.
Official publications main page