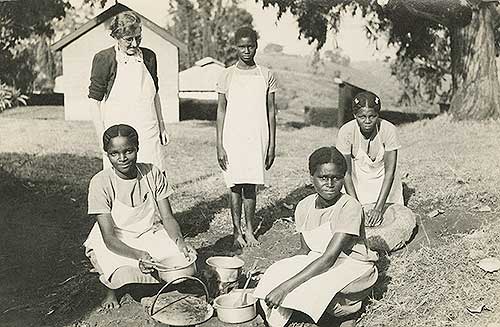 'Standard VI at cooking class, 1946.' [Library reference: Acc.12016/8].
A group portrait of four girls and their teacher outside with food laid out on the ground. Mrs Grieve, the teacher, was at Chogoria from 1946-1948 with her husband George, the former headmaster of the Alliance High School at Kikuyu.
The image is from the collection of Dr Archibald Clive Irvine (1893-1974) showing the period from 1928-1947 at the Chogoria mission which was established near Mt Kenya, in 1922, and run by Dr Irvine.