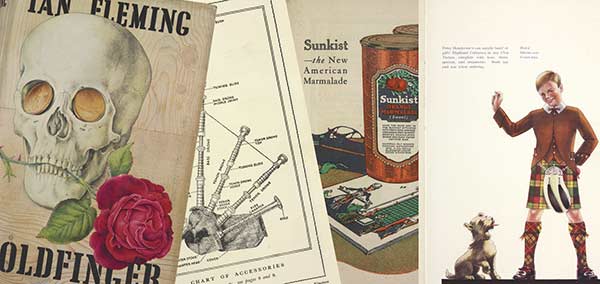 Celebrating what Scotland has given the world. Our exhibition presented an A-Z of achievements across the centuries, some of them serious and others showing our nation's lighter side.
It ran from 13 December 2013 to 18 May 2014.
This exhibition presented a selection of outstanding achievements by Scots and Scotland.
Some are well-known, some are forgotten, but all are worth remembering and celebrating. And within our alphabetically arranged topics, visitors found a few surprise exhibits.
A hot-bed of ideas
Why is Scotland so recognisable, 'sae weel-kent'?
For centuries the nation has been a hot-bed of ideas, innovation, creativity, and dreams.
Take a wee peek at some examples visitors found in 'Wha's like us?', our 'ABC' of Scotland:
Best of Scotland
Where would the world be without the telephone or television or Dolly the sheep?
What was the impact of the Scottish Enlightenment, of Scottish politicians and reformers?
Why did the works of Walter Scott and Robert Burns delight readers round the globe? Why is our traditional clothing, food and drink so widely known?
The exhibition was part of Homecoming Scotland 2014, an initiative led by the Scottish Government to celebrate and showcase the best of Scotland in the year that Scotland welcomes the world.