Have you ever seen, or visited, a lighthouse? Maybe there's one close to where you live.
There are over 200 lighthouses around the coast of Scotland, all built to guide sailors and fishermen safely back to shore. Long ago, there were many shipwrecks each year. Before lighthouses were built, many boats and ships crashed on the dangerous rocks.
Listen to a story
This story, 'Ralph the Rover', by storyteller Jan Bee Brown, tells how one man found a way of warning sailors about the dangers of the Inchcape Rock, and how his pirate brother tried to trick him!
A famous family of lighthouse engineers
Most of the lighthouses in Scotland today were designed and built by four generations of one family — the Stevensons. They had to solve the problem of how to set up warning lights in stormy seas and on rocky islands.
The Bell Rock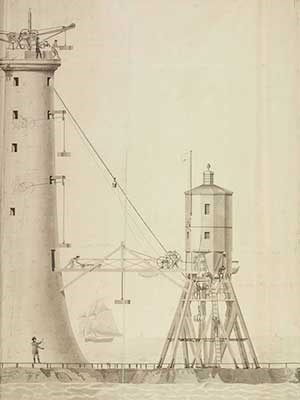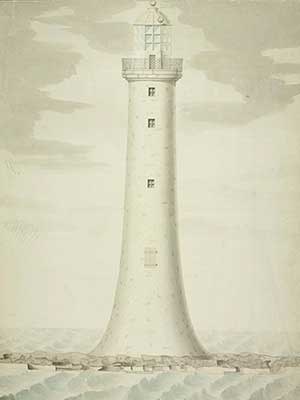 One of the most difficult lighthouses to design and build was the Bell Rock Lighthouse, 11 miles off the coast of Arbroath. It replaced the bell that you heard about in the story of Ralph the Rover.
The lighthouse was designed by Robert Stevenson, and is the world's oldest lighthouse built out to sea. It stands on the Inchcape Rock which is under water for most of the time. Because of this, the work to build the lighthouse was slow and dangerous. It took four years to complete, and was first lit in 1811.
Find out more in our pages about the Bell Rock Lighthouse display.
---
Get crafty!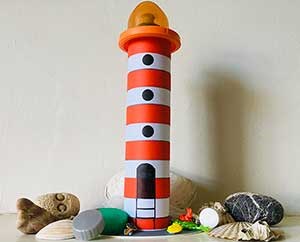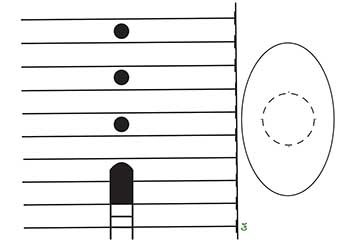 Now you're ready to make your own model lighthouse!
All the details you need are in the lighthouse instructions PDF (627 KB KB; 1 page).
And here's the lighthouse template PDF (606 KB; 1 page).
---
Life in a lighthouse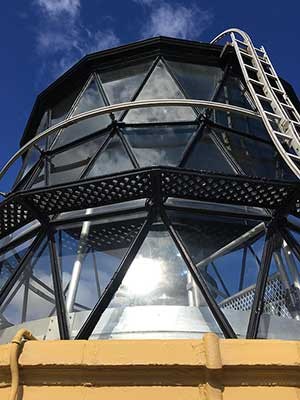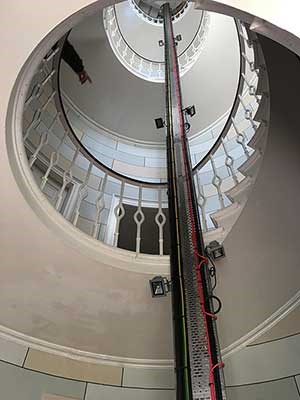 Most lighthouses are now operated by computer, but they were once looked after by lighthouse keepers. It was a lonely life, working far out at sea for weeks or months at a time.
The keeper's job included cleaning and repairing the light, and keeping watch every night to make sure that the light was always shining.
Grace Darling
Here's the true story of a girl who lived in a lighthouse in Victorian times, and who became well known for her bravery.
Wordsearch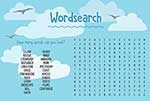 Download and print this Wordsearch PDF (74 KB; 1 page) to find as many words as you can about lighthouses and about the stories of Ralph the Rover and Grace Darling.
Film
This silent film clip from 1937 shows a boat, called the Grace Darling, taking the relief lighthouse keeper to Muckle Flugga in Shetland:
Links
The Northern Lighthouse Board looks after most of the lighthouses in Scotland today, and has information about each one
You can find out more about the story of Grace Darling at the Grace Darling Museum in Bamburgh, Northumberland.