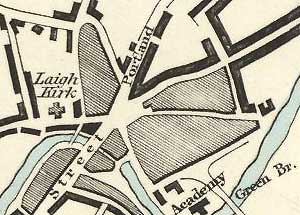 Nearly 200,000 high-resolution images of our historical maps are available through our maps images website. Most of them cannot be seen online anywhere else.
Historic maps that are out of copyright have a very wide range of commercial uses, including:
Archaeological site consultancy
Assessing environmental risk
Conveyancing of property and land
Custom wallpaper and fabric
Genealogy
Graphics
Map jigsaws
Use in films and television
Use in print media publications (covers, illustrations, calendars, etc.)
Use in digital map apps.
The Library is an Ordnance Survey Licensed Partner, so we are able to supply copies of in-copyright maps to businesses too. Read more about getting copies of OS maps.