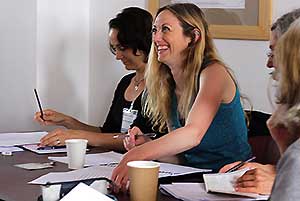 The National Library of Scotland is one of a number of organisations that are here to help you with your business. We can:
Guide you through the COBRA resource. COBRA stands for Complete Business Reference Advisor, and it is an excellent way to find out the basics about running a business. You can even use this resource at home if you register with us, which is free to do and just takes a few minutes
Introduce you to our other business information resources and explain what each one can offer, from company data and market size, to market research and trends analysis
Guide you towards a very large collection of books and articles all about running a business, marketing and management, and innovation and entrepreneurship.
Get in touch by emailing enquiries@nls.uk to find out more.
Useful links
Several organisations in Scotland exist specifically to help businesses, innovators and entrepreneurs. You should be particularly aware of these websites:
Additional