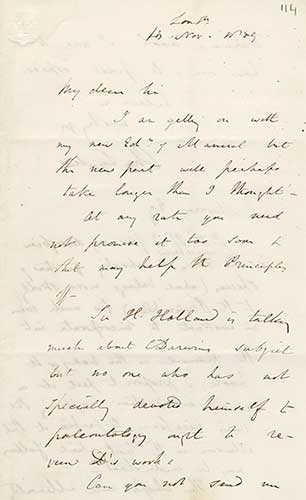 Letter of Sir Charles Lyell to John Murray, 4 November 1859 [Library reference: MS.40728].
As Charles Darwin's trusted friend, Charles Lyell played an important role in getting Darwin's book 'On the Origin of Species' published.
Lyell was involved in the early publishing proposals between John Murray and Darwin, as well in as proof-reading the manuscript.