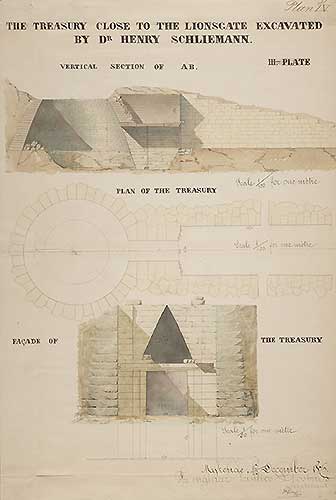 Plan of treasury at Mycenae, 1878 [Library reference: Acc.12973/14].
Mycenae, one of the Greek sites in Homer's epic poems, was the site of one of Heinrich Schliemann's excavations.
His plans of the area were engraved for inclusion as plates in his book 'Mycenae' which was published by John Murray in 1878.