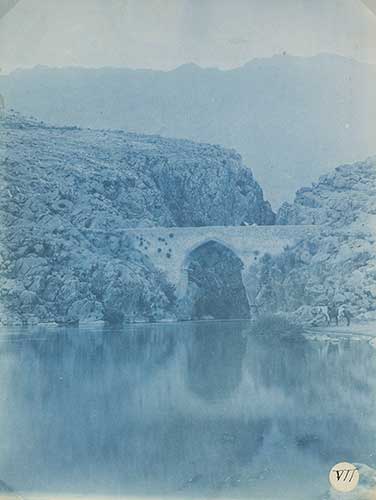 Tang-i-Darkash-Warkash gorge and bridge, photographed by Isabella Bird in 1890 [Library reference: MS.42032].
Although she described herself as an amateur, Isabella Bird took photographs that show the wonders she witnessed, the people she met and how isolated she was at times.
She produced unique photographs of people and places.
Along the way, she had to carry heavy camera equipment, as well as processing materials to create these wonderful images.
Pictured is a photograph included in volume 2 of Bird's book 'Journeys in Persia and Kurdistan', published by John Murray in 1891.
See this image and more of Isabella Bird's travel photographs online in our Digital gallery.