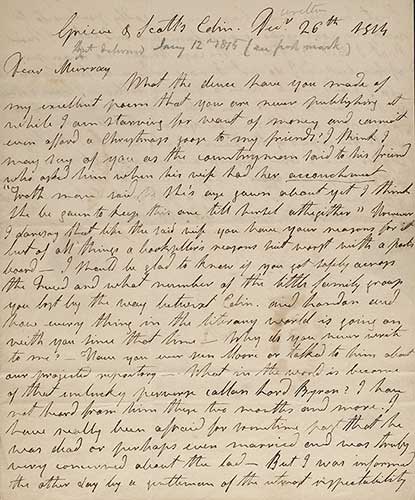 Letter from James Hogg to John Murray, 26 December 1814 [Library reference: MS.42305].
Although James Hogg was a successful author, he never made a great amount of money from his writings. He regularly wrote to his publisher, John Murray 11, asking for more money.
While writing, he would often enquire about others in Murray's circle, including Lord Byron.