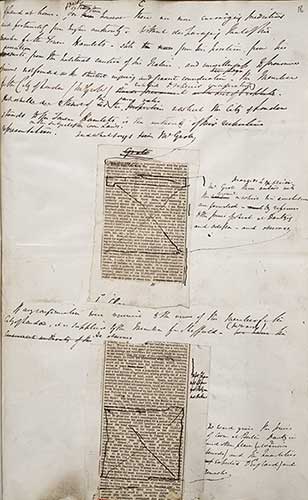 A page from Sir Robert Peel's speech on the repeal of the Corn Laws [Library reference: MS.42521].
As Britain's Prime Minister, Sir Robert Peel was able to use his speeches to influence arguments calling for the controversial Corn Laws to be repealed. He achieved this despite much opposition from his own political party.
However, when in Opposition, Peel spoke in favour of the Corn Laws, and his speech was published by John Murray in 1839.