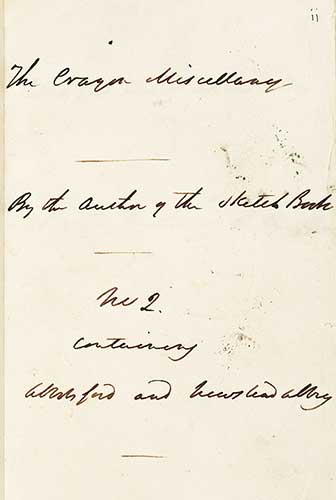 Manuscript of Washington Irving's 'Abbotsford and Newstead Abbey', 1835 [Library reference: MS.42314].
In 1817, American author Irving visited Sir Walter Scott at his home in Abbotsford in the Scottish borders and the two men became friends.
In 1824 Irving also visited Lord Byron's ancestral home of Newstead Abbey in Nottinghamshire shortly after the poet's death in Greece.