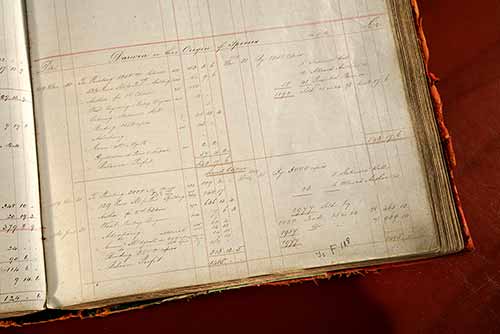 A John Murray Archive ledger page, showing details for 'On the Origin of Species'.
John Murray published Charles Darwin's controversial book in November 1859. 'Origin' sold out quickly, and had to be reprinted in January 1860.
The firm's ledgers record the associated publishing costs, including binding and advertising.
Read more about Charles Darwin as a Murray author.