Discover the world in maps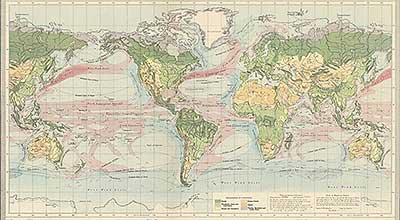 With around two million cartographic items, our map collection is the largest in Scotland and one of the largest in the world. Our holdings cover all parts of the globe, and range from early atlases and manuscript maps to current digital mapping.
The National Library of Scotland map collection includes:
Over 1.5 million sheet maps
15,000 atlases
100,000 maps on microfilm
Growing volumes of digital mapping
Gazetteers, cartographic reference books and periodicals
Map ephemera.
We have digitised selected items from the collection. On our maps website you can view over 200,000 high resolution maps of Scotland and the world.
See also 'Maps and mapping' resources in the Digital gallery.
If you have a map-related enquiry, we will be happy to help you: either visit the Maps Reading Room or ask a question online.