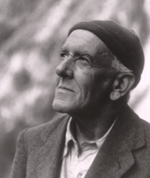 Thomas Graham
Brown.
Born in Edinburgh in 1882.
Studied medicine at Edinburgh University.
Served in the Royal Army Medical Corps in the Balkans in the First World War.
Professor of Physiology at the University of Wales (Cardiff) 1920-1947.
Elected a fellow of the Royal Society in 1927.
Between 1927 and 1933 made a pioneering trilogy of climbs on the Brenva face of Mont Blanc (firstly with Frank Smythe and then with Alexander Graven).
In 1934 was a member of an American party that made the first ascent of Mount Foraker in Alaska.
In 1936 was a member of the Anglo-American expedition that made the first ascent of Nanda Devi in the Himalaya.
In 1944 his classic work 'Brenva' was published.
From 1949 to 1953 was editor of the 'Alpine Journal'.
In 1957 his and Sir Gavin de Beer's monumental work 'The First Ascent of Mont Blanc' was published.
Died in 1965 in Edinburgh.