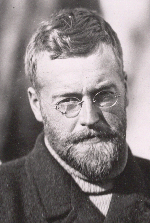 James Wordie.
Born in Partick, Glasgow, in 1889.
Studied geology at Glasgow and Cambridge Universities.
Served as geologist on Shackleton's epic Trans-Antarctic Expedition 1914-1916. (See 'Antarctica: Discovery and exploration 1901-1918'.)
Wounded in the First World War.
Organised and participated in a number of Arctic expeditions between the world wars.
Founder member of the Scott Polar Research Institute at Cambridge.
Was for many years Director of Studies in Geography at Cambridge University and was Master of St John's College from 1952 to 1959.
President of the Royal Geographical Society 1951-1954.
Chairman of the British Mountaineering Council 1953-1956.
Died in Cambridge in 1962.
Is commemorated by Wordie Crag in Spitsbergen and by the Wordie Glacier in Antarctica.
Additional