The items on these pages look at Ernest Shackleton's Imperial Trans-Antarctic Expedition of 1914-1917 and the expedition's Scottish geologist, James Wordie whose collections form a significant part of the National Library of Scotland's mountaineering and polar collections.
The expedition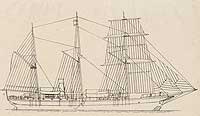 One hundred years ago the sailing ship 'Endurance' entered the Weddell Sea in Antarctica. It became trapped in the ice and was subsequently crushed. Its crew were forced to live on the sea ice for months. With the ice breaking up around them, they escaped in boats to the rocky outpost of Elephant Island. There, most of them waited whilst six men took a small life boat more than 900 miles across the raging southern ocean to reach South Georgia.
Climbing over the high peaks of the island they reached a whaling station and raised the alarm. Their leader was Sir Ernest Shackleton and the rescue of the men of the Imperial Transantarctic Expedition is one of the most remarkable adventure stories ever told.
The young geologist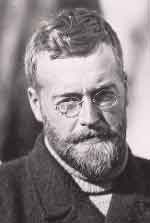 The young Scottish geologist on that expedition was Sir James Mann Wordie. He went on to become one of the most influential figures in polar exploration of the twentieth century.
As well as his own trips to the Arctic, his role as adviser was key. As chairman of Scott Polar Research Institute, president of the Royal Geographical Society, and master of St John's College, Cambridge, he shaped numerous polar expeditions, following a successful model of small, seasonal trips which has largely been followed down to the present day.
His personal library and papers form the core of the mountaineering and polar collections here at the National Library of Scotland.
Introduction to Shackleton and Wordie
Map Curator Paula Williams gives an overview of Shackleton's achievemments and the legacy of Wordie's donation to the National Library of Scotland. Edinburgh College of Art teaching fellow and students also explain how learning about the expedition has inspired their artwork.