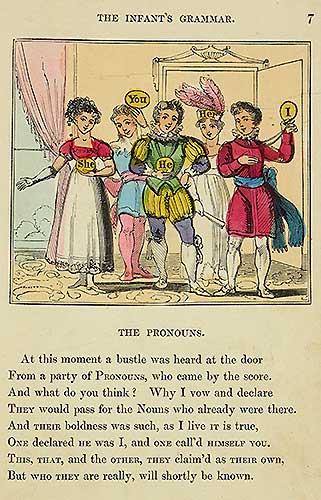 A page from 'The infant's grammar; or, A pic-nic party of the parts of speech'. Printed around 1820-1840. [Library shelfmark: L.35.h]
This page, with its colourful illustration, introduces children to 'a party of Pronouns, who came by the score'.
Note: The hyphen in 'pic-nic' is as it appears in the book's title.