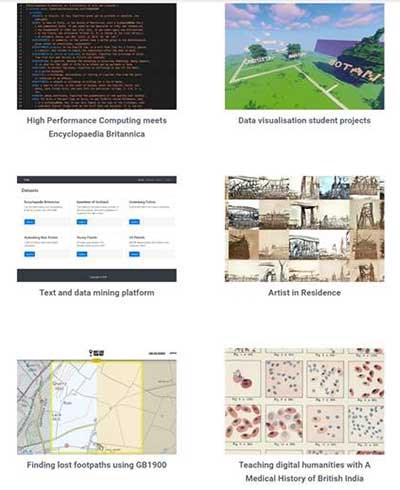 Screenshot showing some of the projects using
Library data collections.
The Data Foundry is the Library's platform for data collections.
On the website you will find collections in machine-readable form, including:
Digitised material
Metadata
Map and spatial data
Organisational data.
We update the Data Foundry with collections on a regular basis.
The site also features examples of projects using the collections, and a selection of tools you may wish to use.
Explore the first 100 years of 'Encyclopaedia Britannica', analyse the Moving Image Archive metadata, map places from the largest ever historical gazetteer, and much more!