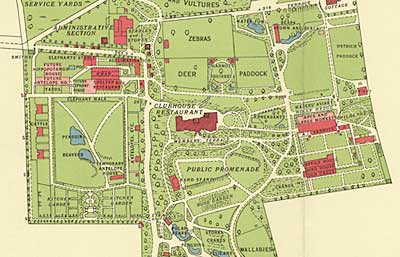 The original map of Edinburgh Zoo, printed by Bartholomew in 1932.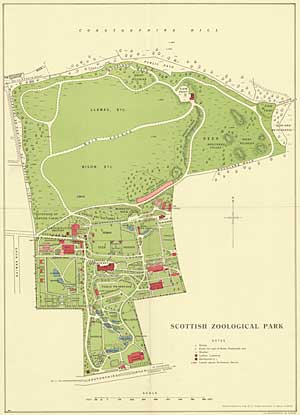 The layout of Edinburgh Zoo was designed by influential Scot Patrick Geddes and his son-in-law, the architect Frank Mears.
The zoo's founder, Thomas Gillespie, favoured open spaces and more natural enclosures, not the cages of earlier zoos.
With the help of John (Ian) Bartholomew, the firm printed this stunning map which really brings the vision of these four men to life.
This map was on show in the Bartholomew exhibition, which ran at the National Library of Scotland from 7 December 2012 to 7 May 2013.