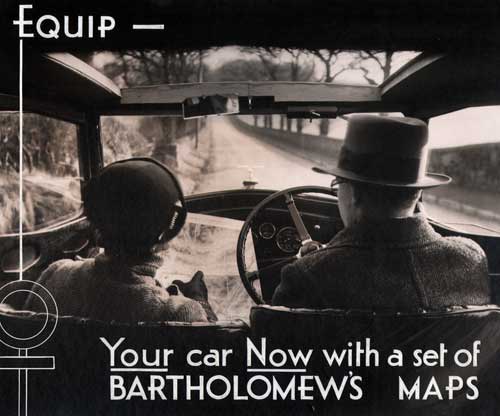 'Equip your car now with a set of Bartholomew's maps'. An advertising poster from the 1930s. © Permission of Collins Bartholomew
Many of the posters that Bartholomew produced to advertise their maps are unusual in the prominence given to women and in the use of photography.
A selection of 1930s advertising posters featured in the Bartholomew exhibition, which ran at the National Library of Scotland from 7 December 2012 to 7 May 2013.