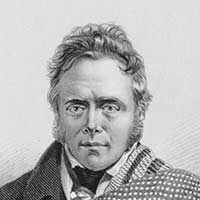 With a list of contributors including James Hogg, Margaret Oliphant, George Eliot and John Buchan, 'Blackwood's' — or 'Maga', as it was often known — published the works of many great writers.
The magazine was highly influential, and could make or break aspiring literary talents with its reviews.
Even established writers were not immune to the periodical's influence. John Keats' reputation was threatened by scathing reviews, which other poets morbidly joked contributed to his poor health and eventual death. 
Sir Arthur Conan Doyle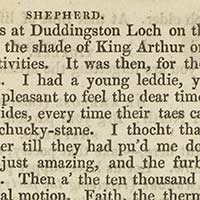 Sherlock Holmes' creator contributed to 'Blackwood's Magazine', and was even turned down for publication.
Sir Arthur Conan Doyle's submission of 'The haunted grange of Goresthorpe' was rejected. The manuscript was retained, and was eventually published by the Arthur Conan Doyle Society in 2000.
An 1882 submission letter from Conan Doyle reads 'I venture to submit to your notice the accompanying tale "The actor's duel". I once before trespassed upon your valuable time by sending up a sketch which did not come up to your standard — I trust that this may meet with a better fate.'
'Noctes Ambrosianae'
The 'Noctes Ambrosianae' were a series of 71 imaginary conversations, which first appeared in the 'Blackwood's Magazine' in 1822. They recorded the evening encounters at Ambrose's Tavern in Edinburgh, which proved hugely popular with readers.
Several different authors contributed to the series, including James Hogg (the 'Ettrick Shepherd'), who often spoke in Scots.
Items relating to literary figures are on display in '"Blackwood's" at 200', at the Library from 30 March to 2 July 2017.
Additional