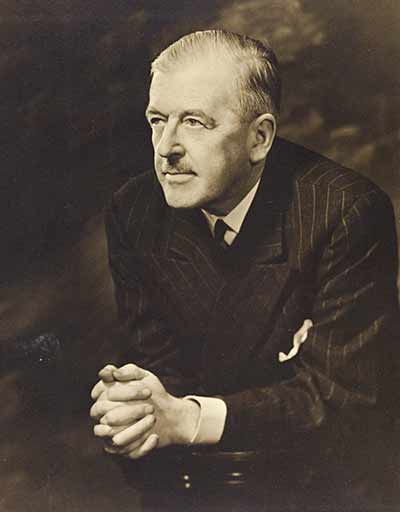 The Rev George F MacLeod, Baron MacLeod of Fuinary.
The Rev George MacLeod was a Church of Scotland parish minister in 1938 when he founded the Iona Community.
His ministry in Govan, Glasgow, in the 1930s brought him face to face with great hardship. An encounter with a dying man, who criticised the church for not meaning what it preached, made him realise the need for ministers to be more involved with life in their own parishes.
Iona Community
He founded the Iona Community as an ecumenical Christian community working for peace and social justice. Young ministers were to work closely with builders and craftsmen in the gradual restoration of the buildings of the abbey.
Publicity and donations turned the community into an international success. When MacLeod died in 1991, he left behind a religious centre with worldwide connections.
Family tradition
George Fielden MacLeod (1895-1991) was born into a wealthy family in 1895. He studied law, but after the First World War decided to pursue a religious career.
In this he followed a family tradition. Through his father he was descended from a dynasty of Church of Scotland ministers that began with the Rev Norman MacLeod of Morvern (1745-1824), and also included his son Dr Norman MacLeod, known as 'Caraid nan Gaidheal' (Friend of the Gaels).
There were further ministers in the family, several of them Moderators of the General Assembly.
Items relating to George MacLeod and the Iona Community featured in our display 'Celebrating Iona', at the National Library of Scotland from 3 May to 7 July 2013.