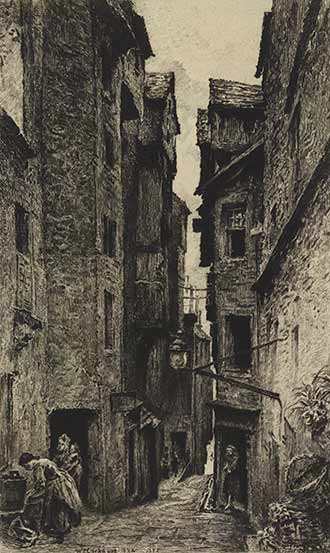 Advocates Close, Edinburgh.
From 'Edinburgh: Picturesque notes'
by Robert Louis Stevenson, 1879.
Published in 1879, Robert Louis Stevenson's 'Edinburgh: Picturesque notes' is part guidebook and part social history of the city.
Stevenson describes how, during plague-ridden times in Edinburgh's past, officials in grey clothes with a white cross punished those who concealed their plague symptoms.
Women were drowned in the Quarry Holes and men were hung and gibbeted in their own doorways.
This item was on show in 'Plague!', our exhibition on Scotland's history of disease, which ran at the National Library from 11 December 2015 to 29 May 2016.