400 years of food and drink in Scotland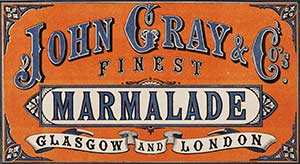 John Gray marmalade advertisement,
late 18th century.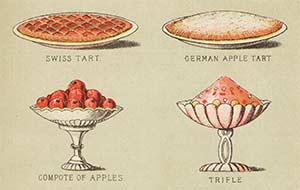 Desserts, from 'Superior Cookery' by
Mrs Black, first published in 1887.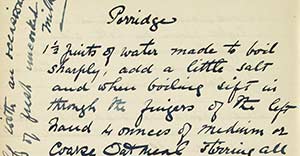 Learn about the history of food and drink in Scotland with 'Lifting the lid'.
Visiting venues across Scotland, the display celebrates Scotland's changing relationship with food and drink, and explores the myths and traditions associated with the Scottish diet.
The Scottish diet
Scotland has a rich and diverse natural larder with plentiful supplies of fish, game, cereals and fruit. Yet Scots were branded the 'sick man of Europe', and their diet condemned.
Before the industrial age, the rural poor were said to be 'remarkably healthy', with frugal but wholesome diet. For most, meat was an occasional luxury and desserts unknown. But those who could afford it consumed lots of meat and used much sugar, now considered damaging to health.
Colourful panels in 'Lifting the lid' feature content from our printed and manuscript items, including pages from recipe books, food advertisements, quotations, illustrations and photographs.
Tour schedule