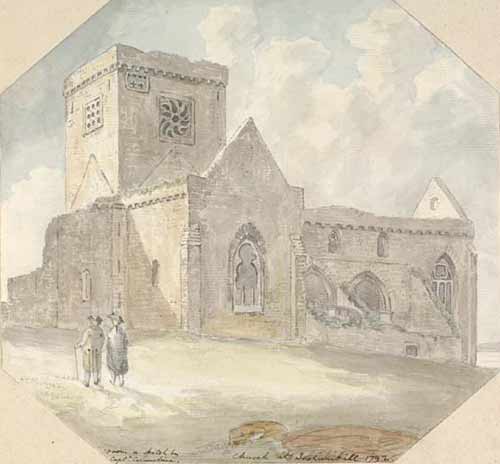 Church at Icolumkill, 1792.
This drawing, copied by Lieutenant George Henry Hutton (died 1827), shows the ruined cathedral on Iona at the close of the 18th century. In a time in which Highland tourism was becoming more and more popular, Iona was visited and described by many. 
The colour-wash drawing was done from a sketch by Captain Edward Henry Columbine (around 1760-1811), who worked in the Royal Navy. He made this drawing and other drawings of Iona monuments when he was based in the area in 1792.
Read more about this drawing in the Hutton Collection.
Two of Hutton's Iona drawings featured in our display 'Celebrating Iona', at the National Library of Scotland from 3 May to 7 July 2013.