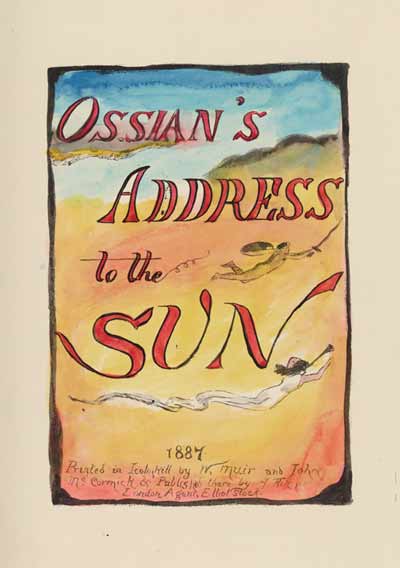 Title page of'Ossian's address to the sun',
printed by Iona Press in 1887.
Based on the island, the Iona Press produced works with Iona-related or Celtic themes to sell to the summer tourists.
In 1887, the preface of its first book refers to the 'many beautiful books that were once produced in Iona', and offers a modest attempt to revive the tradition.
Nearly all the books were lithographically printed and hand-coloured locally
Items relating to the Iona Press featured in our display 'Celebrating Iona', at the National Library of Scotland from 3 May to 7 July 2013.