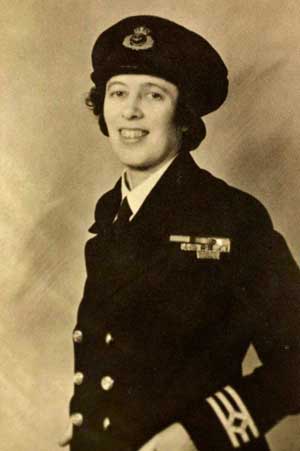 Marine engineer.
Born: 1894
Died: 1978
Born at Megginch Castle, Perthshire, and a god-daughter of Queen Victoria, Victoria Drummond became a qualified and highly-experienced marine engineer.
During the Second World War, she served on ships which came under fierce enemy fire. For her bravery she was appointed an MBE and awarded Lloyd's war medal.
Served on ships in the 1920s
From her early life Victoria Drummond had a passion for engineering.
She started as an apprentice in a garage, then worked at the Caledon Ship Works in Dundee.
In the 1920s she served on ships visiting Australia, China, Africa and India, but during the Depression of the 1930s found herself out of work.
Her continuing determination to become a chief engineer shows in the fact she sat — and failed — the examination 37 times. She was, however, awarded a Panamanian chief engineer's certificate.
Bravery during enemy action
The Second World War allowed her to work again, and Victoria was soon serving at sea. She experienced enemy action on several occasions and was commended for her conduct especially after a mid-Atlantic attack on the 'SS Bonita'.
After the war, Victoria Drummond worked as a superintendent in shipyards in Dundee and Burntisland, then at sea as second or chief engineer until her retirement.
Items relating to Victoria Drummond featured in our display 'Celebrating Scottish women of science', which runs at the National Library of Scotland from 1 March to 30 April.