Amateur botanist and artist, about 1700-1758
More items for
women of
science: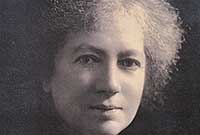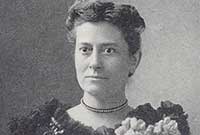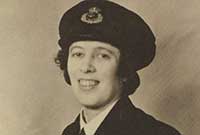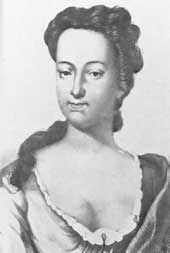 Although largely unknown today, Elizabeth Blackwell made a significant contribution to medical knowledge and to the art of botanical illustration. Her multi-volume work, 'A curious herbal', published in the 1730s, was an invaluable resource for doctors and apothecaries in the 18th century and beyond.
'A curious herbal' is one of the earliest botanical books to have been compiled by a woman.
Early life
Elizabeth Blackwell was born in Aberdeen to the wealthy Blachrie family in about 1700. She received a good education which almost certainly included art, music, and languages.
Elizabeth married her second cousin, Alexander Blackwell who, at that time, was training to be a doctor. The couple moved to London, where Alexander abandoned his medical career and instead set up as a printer. This business venture was short-lived, and Alexander soon fell in to debt and spent two years in Highgate Prison.
To support her family, Elizabeth was forced to find work. Described as an 'ingenious lady', she started work on an illustrated herbal. This made good use of her artistic and observational skills, and her interest in botany.
'A curious herbal'
Elizabeth Blackwell researched and sketched plant specimens in the Chelsea Physic Garden, and consulted with physicians and botanists. Her work focused mainly on plants and medicinal herbs from North America.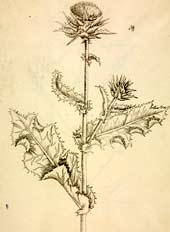 Ladies Thistle.
The creation of the herbal took several years, and was a heroic task. Elizabeth was responsible for sketching, engraving, and hand colouring all of the illustrations, as well as being personally involved in the business of publishing and marketing the book.
The final work contained 500 illustrations which were published in 125 weekly instalments from 1736-39. The book was an instant success, and the profits helped save the family from ruin.
A herbal contains names and descriptions of medicinal plants, with information about how they can be used to treat different ailments.
'A curious herbal' became known across Europe. An enlarged version called 'Herbarium Blackwellianum' was published in Nuremburg. Carl Linnaeus, the famous Swedish botanist, was aware of Elizabeth's work and gave her the title of 'Botanica Blackwellia'.
Sadly, following his release from prison, Alexander Blackwell became involved in dubious political activity in Sweden, and was later executed for treason.
Elizabeth Blackwell died in 1758 and is buried in the churchyard at Chelsea Old Church.
Discussion points
In the age of photography and high-quality digital images, do you think that botanical illustration is still a valuable resource for scientists?
Find out more about the role of apothecaries. Why were herbals important to their profession?
Look at this page from 'A curious herbal' on Flickr. What are the four main types of information that are given for each plant? Which plant can be used to treat sore throats?
Find out more
You can view the original edition of 'A curious herbal' in the National Library of Scotland [NLS shelfmark: An.2.13-14].
The Royal Botanic Garden Edinburgh offers a range of courses in botanical art and illustration.
Find out more about the history of the Chelsea Physic Garden where Elizabeth Blackwell sketched and researched plants.